Following Bliss... Crochet Corner

I'm sorry, I have a young family and just can't help you find patterns anymore. Please use my links pages - I can't return emails.

-I'm a knitter, too!

-
Sugar N'Cream Doll
: The nice folks at Lily/Spinrite Yarns gave me permission to post this pattern which is from a tear-sheet leaflet that is now out of print.
-
Tag sale:
great deals on stuff I'm willing to trade or sell including magazines, books, leaflets, supplies
While you're here, want to take a
poll
?
Thanks for visiting!

Vanessa Willis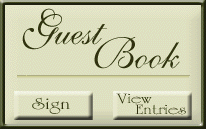 This counter reset 10-5-02